Our Soul
Anima Srl was born in march 2012 in Arezzo, from an idea of two young enterpreneurs, Andrea Venturini and Luca Caroti. Right From the beginnings, the company had as target to produce jewels for a youg market who are searching for elegant and dicrete accessiories, while preserving an imaginative note.
Proudly Made in Italy
The jewels produced by Anima are all designed and made inside their laboratory, and are completely finished by hand, taken from the example of ancient traditions of the goldsmith masters.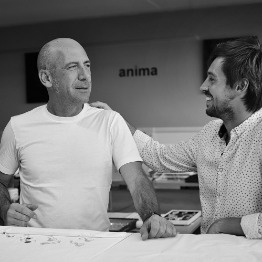 The vast proposal of Anima has allowed them to reach a more broad public, establishing with the clients a relationship based on quality and reliability.